Airplanes make many things easier for us. We can now hop to another side of the world whenever we want and have the most amazing experiences. However, to get to them, we must also experience long and tiring flights.
It's hard enough to stay still for ten hours while in the air. It's even harder when you don't have all the perks of business class and comfy space. But traveling is worth it, and we're here to help you with this guide to surviving a long-haul flight in economy.
A Guide To Surviving A Long-Haul Flight in Economy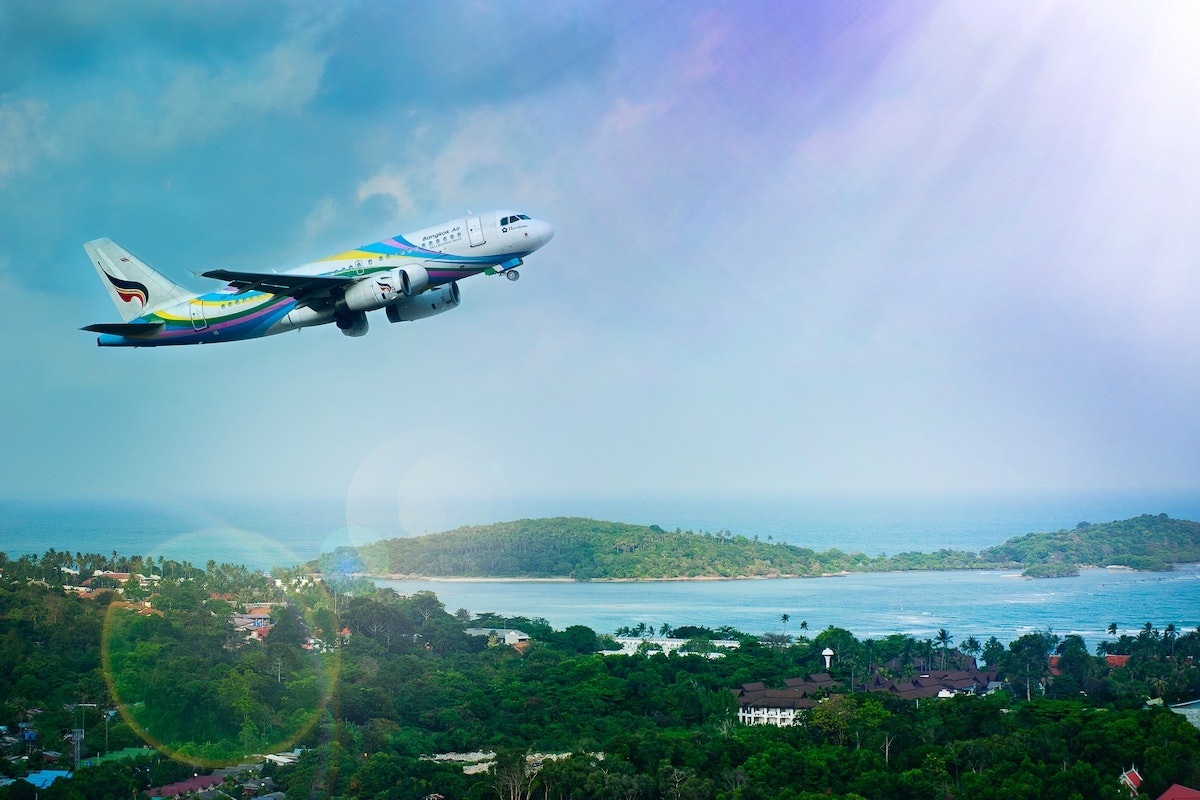 1. Wearing layers and loose-fitting clothing
What should you pack for a lengthy flight? Wear anything that allows you to move freely and is comfortable.
For example, wearing shoes without laces provides quick removal and reaffixing after a trip to the restroom; therefore, they are highly recommended. When you take off your shoes, keep your feet warm and clean by wearing socks.
Even in summer, planes can be much colder than you'd expect, so make sure to pack a sweater, cardigan, or fleece with you on foreign trips.  There are occasions when the cabin temperature can rise above your comfort level.
Wearing layers will allow you to alter your outfit to the plane's temperature. Make sure to bring all of these things with you so you can avoid engaging in unsustainable fast fashion at the airports and contribute to it on your travel-
2. Sleeping tight is the best way to survive a long-haul flight in economy
For many people, sleeping through much of a lengthy journey in economy class is the best way to get through it. There are several steps you may take to increase the likelihood that you will have a restful flight.
Of course, it's impossible to achieve a level of comfort like one in business class, but you can do quite well with these.
If you're hoping to get some shut-eye, make sure to pack your earplugs or noise-canceling headphones. Also, bring an eye mask if you have a problem sleeping in a room with lights on. Bringing your own cushion or a neck travel pillow might make the trip more bearable.
3. A long-haul flight can give you a brief moment of peace
Although most people take long flights to travel as tourists or for work, on some occasions, it's for something more long-term – moving to a different part of the world. As stressful as it is, you'll need to have a brief moment of peace on that plane.
So, take advice from professional movers and prepare for the flight well when moving by plane. Meaning don't forget these essential things we mentioned that could help you have a quality sleep, even in the economy.
4. Don't count on the entertainment on board
Apart from sleeping, entertainment, like reading a book or watching a movie, is the best way to pass the time on a long journey. Passengers shouldn't count on the plane's in-flight entertainment system to be functional at all times and should instead carry their own entertainment in case the one on the plane is broken.
Passengers who bring a tablet may give themselves a treat by filling it up with audiobooks, podcasts, TV series, and movies before leaving home. If you have the tools, you might even entertain yourself with your favorite game.
Although most airlines provide power outlets in economy class, it is advisable for passengers to charge their equipment before departure or carry a battery pack – just in case.
5. Beware of deep vein thrombosis
Intense sitting for an extended period of time increases the chance of developing deep vein thrombosis (DVT). Long flights in economy class may increase your risk of developing blood clots.
Therefore, it's recommended that you wear compression socks to keep your blood flowing smoothly. Good ways to avoid developing DVT are:
Drinking lots of water
Stretching and rotating your legs in your seat
Getting up every few hours
Walking about the cabin
Of course, make sure to follow the instructions of your flight attendants and don't do any of these things if they recommend you not to do them on your flight (for any reason possible).
It's also important to note that DVT can occur as a post-COVID complication. So, make sure to wear a mask if you're going to a region where it's still significantly present.
6. Reserve the best seat
While there is no such thing as an excellent economy seat, there are certainly nicer ones than others. Many people learn the hard way not to sit in the center of the final row on a non-reclining seat.
So, make sure to take care of that and make good use of the internet package for that kind of research. Seat assignments are available for purchase at the time of flight booking. Call the airline and request a specific seat assignment if you are unable to do so online.
You should look for a row where you may sit alone or a seat next to you that is unoccupied. The rear of the aircraft is typically emptier than other parts. To get the best possible view throughout your flight, check your airline's online seat map often and request a seat adjustment if necessary.
Of course, you can't predict everything, and you can find yourself sitting next to someone who wasn't there when you checked in online if the airport has a policy of assigning seats to specific passengers.
Final Thoughts
Even with all the challenges that come with being seated in economy class, your long travel doesn't have to be that bad. If you follow this guide to surviving a long-haul flight in economy, it will surely be at least a bit more bearable.
The last piece of advice we want to give you is – no matter how uncomfortable the flight might seem at the time of travel, keep in mind that it's taking you somewhere important.
You wouldn't be spending that much time on it if it wasn't, right? Fill your thoughts with the excitement for a new adventure waiting for you at the end of the road, no matter what.
Read Also: