Some people work hard and some combine their hard work with smart work which makes them leave others behind and become one of the richest people in the world. Here is a list of richest people you will find in the world,
This list hardly remains constant but some people manage to be on the list of billionaires over the years, though changing the order.
25+ Richest People In The World in 2023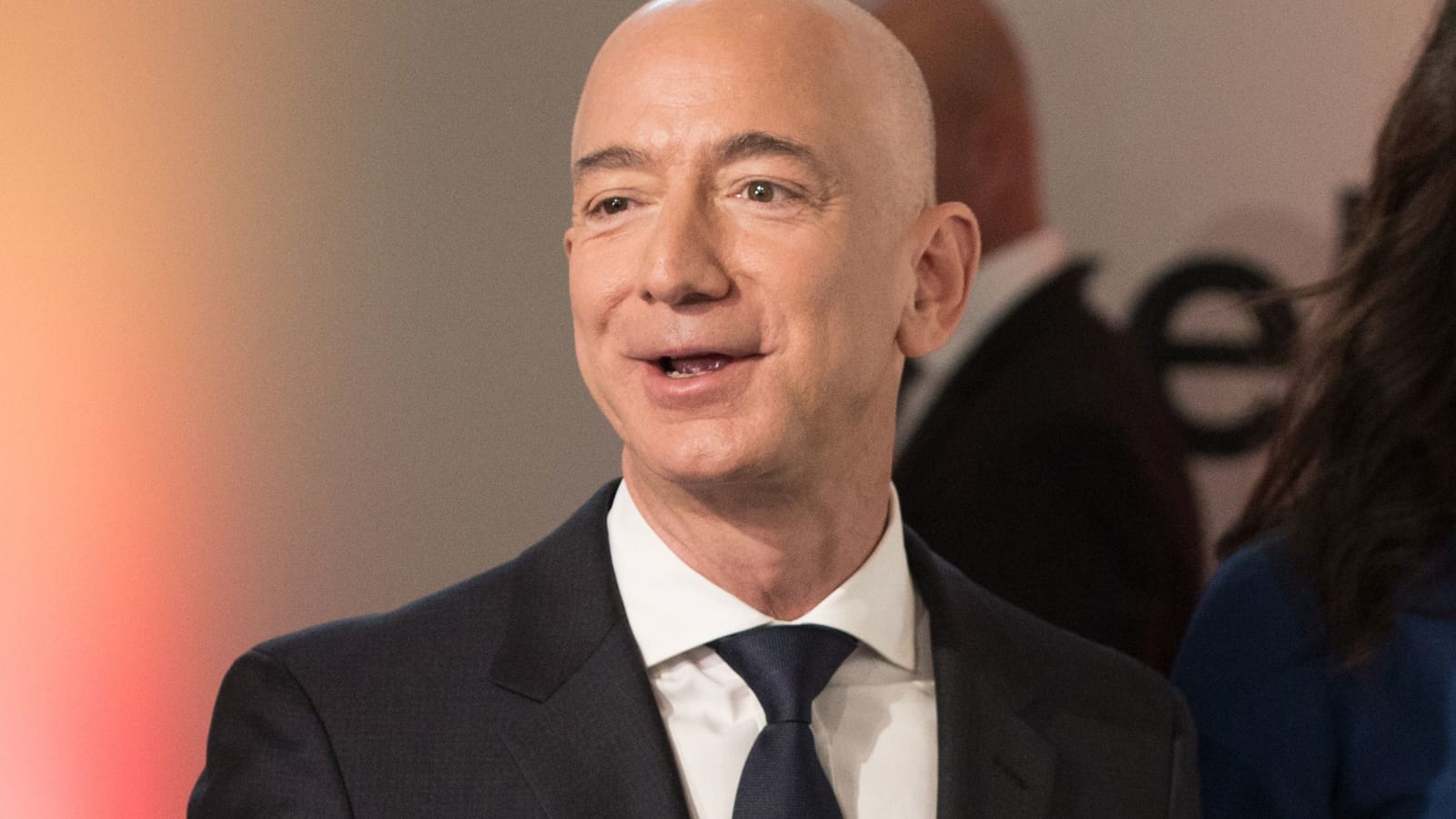 1. Bernard Arnault & Family
Bernard Arnault is the chairman and chief executive of the world's largest luxury- goods company, the LVMH Moët Hennessy – Louis Vuitton SE. He is basically an art collector.
He earned most of his wealth by buying the stocks of Moët Hennessy through his company Christian Dior. Further, he is currently considered the largest name in the world of fashion leaving behind all other previously well-known fashion names.
Country: France
Net Worth: $176.6 B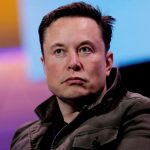 Elon Musk the founder and CEO of Tesla Motors and Space X has been declared the 2nd richest person on Earth for now, by Forbes. He is a very social person.
His updates on social media have gained him a number of followers. His greatest achievement was the invention of a commercial spacecraft in 2012 that took him to the heights of fame and money.
He is aiming to revolutionize both traveling on earth and in space through electric cars and rockets respectively.
Country: United States
Net Worth: $146.5 B
3. Gautam Adani
Gautam Adani, Asia's richest man, is the founder and chairman of Adani group. Adani group has became India's largest Port Authority just because of Gautam's unrivalled intelligence and hard work.
At the beginning of 2022, Gautam Adani was nowhere in the top richest people of the world but he got 51 billion dollars richer during the year, which made him the 4th richest person in the world and the richest in Asia.
Country: India
Net worth: 121.4 B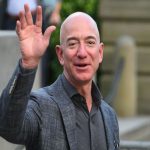 Jeff Bezos, the owner of and the CEO of Amazon currently tops the list of the richest people on Earth. Amazon has become the largest online shopping platform and with the global pandemic of 2021, it had managed to multiply its business many more times. This increased online shopping trend has made Jeff Bezos the richest person on earth with a net worth of $181B.
Jeff Bezos started his career as an industrial entrepreneur. Besides being the richest man in the world in 2021, he is still making new ways to multiply his money.
Country: United States
Net Worth: $108.5 B
5. Warren Buffett
Warren Buffett is ranked at no. 7 among the richest people in the world. He is a business tycoon and also the owner of Berkshire Hathaway.
He is not the founder of this textile firm. Also, he took over the firm after making huge investments. Keeping his age of 90 years under consideration, Warren Buffett has managed to keep his wealth proliferating at a rapid rate.
Country: United States
Net Worth: $106.3 B
6. Bill Gates
Although Bill Gates has many sources of earning, the main reason for his fame is him being the co-founder of Microsoft Corporation. Bill Gates has since long been an inspiration for all the new entrepreneurs. His goals and the method of achievement attract people.
He is always seen at every occasion providing solutions to the existing problems and warning the human community to take measures against the expected future problems. His farsightedness is worth high appreciation.
Country: United States
Net Worth: $103.5 B
7. Larry Ellison
Larry Ellison ia chairmain, CTO and founder of a software giant company "Oracle" and he owns 35% shares. His company acquire software companies and one of the biggest company they acquire in 2021 which was $28.3 billion for electronic heath records. The company was Cerner.
Ellison also sat on the board of Testa from December 2018 to August 2022. He also owns about 15 million shares in the said company.
Country: United States
Net Worth: 101.4 B
8. Mukesh Ambani
Mukesh Ambani is an Indian billionaire running his, Reliance Industries, Ltd. It includes various companies that are running smoothly earning a good deal of profits for the owner, Mukesh Ambani.
His company, Jio network has proved to be very profitable and had helped him to become one of the richest people in the world.
Country: India
Net Worth: $88.6B
9. Carlos Slim Helu & Family
Mexican entrepreneur, philanthropist and investor, Carlos Slim has become one of the richest persons in the world. Carlos Slim owns the Mexican telecommunication corporation i.e. America Movil.
The net worth of Carlos Slim and his family is more than 80 billion dollars. America Movil is ranked as 7th largest mobile network due to its vast range of advantages over other networks.
Country: Mexico
Net worth: 83.6 B
10. Steve Ballmer
Steve Ballmer is one of the richest people in the world and he did not found any company. All of his riches are earned through stock options received as an employee.
Currently, he owns about 4% of Microsoft shares, which although seem to be a little part, but actually turns out to be a great amount.
It could be said that he made all his riches with his cleverness and business-mindedness using the stock market.
Country: United States
Net Worth: $78.2 B
11. Larry Page
Larry Page, one of the co-founders of Google, is ranked at number 11 by Forbes, in the list of top 20 richest people in the world.
He has become the co-creator and namesake of PageRank which is a search ranking algorithm for Google. Larry was at the 13th rank as of July 2020, and he managed to jump to the rank of 6 in 2021.
Larry is also investing in space exploration projects, like the flying car.
Country: United States
Net Worth: $78.2 B
12. Michael Blomberg
Michael Blomberg is a billionaire who has been the mayor of New York City for three times. He has an exceptional life story for raising from poverty to a wealthy and prosperous life.
He is the founder of global financial data services and media company which is named as, Bloomberg LP. Michael has contributed a lot for the sake of education and public health.
Country: America
Net worth: 76.8 Billion USD
13. Sergey Brin
Together with Larry Page, Sergey Brin co-founded Google. Google provided both Larry Page and Sergey Brin huge fame and wealth.
Sergey Brin although is not that much associated with Goggle as of now, still had managed to keep his wealth to the level that Forbes ranked him at number 8 among the richest people in the world. He is also the former president of the company, Alphabet, Inc.
Country: United States
Net Worth: $75 B
14. Francoise Bettencourt Meyers & Family
Francoise Bettencourt Meyers is the richest woman on the planet.
The story of this rich woman starts from her grandfather who started his company in Paris, that was then called safe hair dye company of France and now known as l'oreal paris.
Francoise's mother, Lillian, ran the company after Francoise's grandfather died. Lillian took over the company and made herself the richest woman of the world for years. After her demise, the company was hand over to Francoise, who with her hard work and extraordinary intelligence made the company progress more and more.
According to Forbes real time billionaires list in 2022, Francoise net worth has become a whooping 71.4 billion dollars that is surprisingly huge.
Country: France
Net Worth: 71.4 B
15. Zhong Shanshan
China's Zhong Shanshan made his fortune selling bottled water. Though the idea of becoming a billionaire from selling water sounds absurd, here is the reason why it became a reality. In China, water sources are often polluted due to large amounts of manufacturing activity.
Moreover, due to enormous reasons, the tao water is highly contaminated leading to serious health issues. Given the undrinkable nature of tap water, all of China has resorted to buying bottled water and more specifically distilled bottled water. Keeping all this in view, Zhong founded Nongfu Springs.
The basic reason for the popularity of Nongfu Springs is that the company made sure to not remove the essential minerals from water. This made Zhong's company progress more and eventually making him a billionaire.
Country: China
Net worth: 67.7 B
16. Amancio Ortega
Amancio Ortega, Spanish entrepreneur, is the wealthiest man of Spain. There is a lot to talk about this person as he is known to be the richest one in the Fashion industry. Besides, in november 2022, he was ranked as the 3rd richest European and ranked 18th as world's richest person by Forbes.
Amancio is the former chairman of Inditex and nowadays he is well known for being the co-founder of Zara and Bershka and associated accessories brands. He manages all the things together in a skillful way and thus is a billionaire.
Country: Spain
Net worth: 64 B
17. Jim Walton
Jim Walton belongs to the world's richest family, The Walton Family. The Walton family own world's largest retailer i.e. Walmart. Jim is the youngest son of the family, and richest of the all. Right now he is the chairman of Arvest Bank Group.
Country: America
Net worth: 61.5 B
18. Samuel Rob Walton
Samuel Rob Walton remained the Chairman of Walmart for almost 23 years. He is currently the owner of the Denver Broncos of the National Football League. Rob has got the fortune from his parents Sam and Helen, who are the actual co founders of Walmart.
Walmart is the largest retailer in the world right now. The quality of their products have won people's hearts, making them on the top of the list for years now.
Country: America
Net Worth: 60.2 B
19. Alice Walton
The business woman, Alice Walton, is the second richest woman in the world. She is actually the heir of Walmart. In 2022, during some months her worth jumped tremendously from 11 billion dollars to 65.3 billion dollars, which makes her the 18th richest person in the world.
Not only the heir of Walmart, but Alice has done something different then her siblings that includes making a Museum. This Museum is specifically the place of art in America and is called Crystal Bridges.
Country: America
Net worth: 59.3 B
20. Charles Koch
Charles Koch is the Chief executive officer of Koch Industries. As Koch Industries provides all the basic necessities of life including food, shelter and clothing, it is a huge source of income for Charles Koch and made him as rich as we see today.
As per statistics, Koch Industries is the second largest Multinational company in the USA. Charles Koch inherited this company from his late father and then with his intellect diversified the company.
Country: America
Net Worth: 58.2 B
21. Julia Margaret Flesher Koch
Julia Margaret Flesher Koch, the American citizen, is an extrovert, benefactor and a philanthropist. She is ranked as one of the richest women in the world. She is the heir of her deceased husband's multinational company, the Koch Industry. Koch industry is a well expanded company with its roots in different professions.
42% of the stake of Koch industry was inherited by Julia along with her three children. She has handled the company in a skillful way, making herself reach the ranking of top wealthiest people.
Country: United States
Net worth: 58.2 B
22. Michael Saul Dell
Michael Saul Dell, at just the age of 19 founded one of the most well known companies of this age, Dell. Michael is the CEO of Dell Technologies, which is the main reason for him being in the race of the richest people in the world.
Dell has gained distinguished trust from its customers because of the best computer selling experiences. This infrastructure company made Michael Saul the billionaire businessman of America.
Country: United States
Net worth: 51.6 B
23. Zhang Yimming
Zhang Yimming is a Chinese business tycoon who has the privilege of being the founder of ByteDance. Currently Zhang is the highest-ranking employee within the organisation. ByteDance is a technical company who is known for starting a lot of famous applications including TikTok.
Zhang has put a lot of effort into his company, making his company excel and himself one of the richest people in the world.
Country: China
Net Worth: 49.5 B
24. Mark Zuckerberg
Mark Zuckerberg came to fame when he co-founded Facebook. This made him a billionaire at the mere age of 23. Currently, he works as the chairman, chief executive officer, and controlling shareholder of this social media site.
Mark Zuckerberg became a billionaire at a very young age and kept on increasing his wealth with an inclined slope. This was mainly due to his continuous efforts. He kept expanding his business into various domains.
Country: United States
Net Worth: $43 B
25. Dieter Schwarz
Schwarz is the billionaire of Germany. Dieter Schwarz owns the multinational company, ranked as number 1 in Europe and 4th in the world, Schwarz Gruppe. Schwarz Gruppe is basically a retailer company that deals with grocery.
Schwarz Gruppe was confined to Germany only at the time of his father. But when Dieter's father died, he became the CEO of the company and expanded the company far from the borders of Germany.
Country: Germany
Net worth: 33.5 B
26. Changpeng Zhao
Canadian citizen, born in China, Changpeng Zhao, is the chief executive officer of Binance. If discussed in accordance with trading, Binance is the largest cryptocurrency exchange.
This entrepreneur has a net worth of almost 60 billion dollars.
Country: Canada (born in China)
Net worth: 17.4 B
All these billionaires in the world that we had been talking about, have always prioritized their simplicity. You will never find them wearing expensive brands or wasting money on useless things as we all do.
For more similar stories, keep visiting our World News section.
Author: Ayesha