Jeffery Preston Bezos, or Jeff Bezos, is an American entrepreneur. He is the founder, executive chairman, and former CEO and president of Amazon. He has a big role in the growth of the e-commerce industry.
Further, he had the title "world's richest man" in 2018 when his company Amazon's stock price rose, with the net worth rising from $81B in October 2017 to $160B in October 2018.
Furthermore, He remained the wealthiest man in the world from 2018 to 2021 and was passed by Tesla Owner Elon Musk in September 2021.
Jeff Bezos Net Worth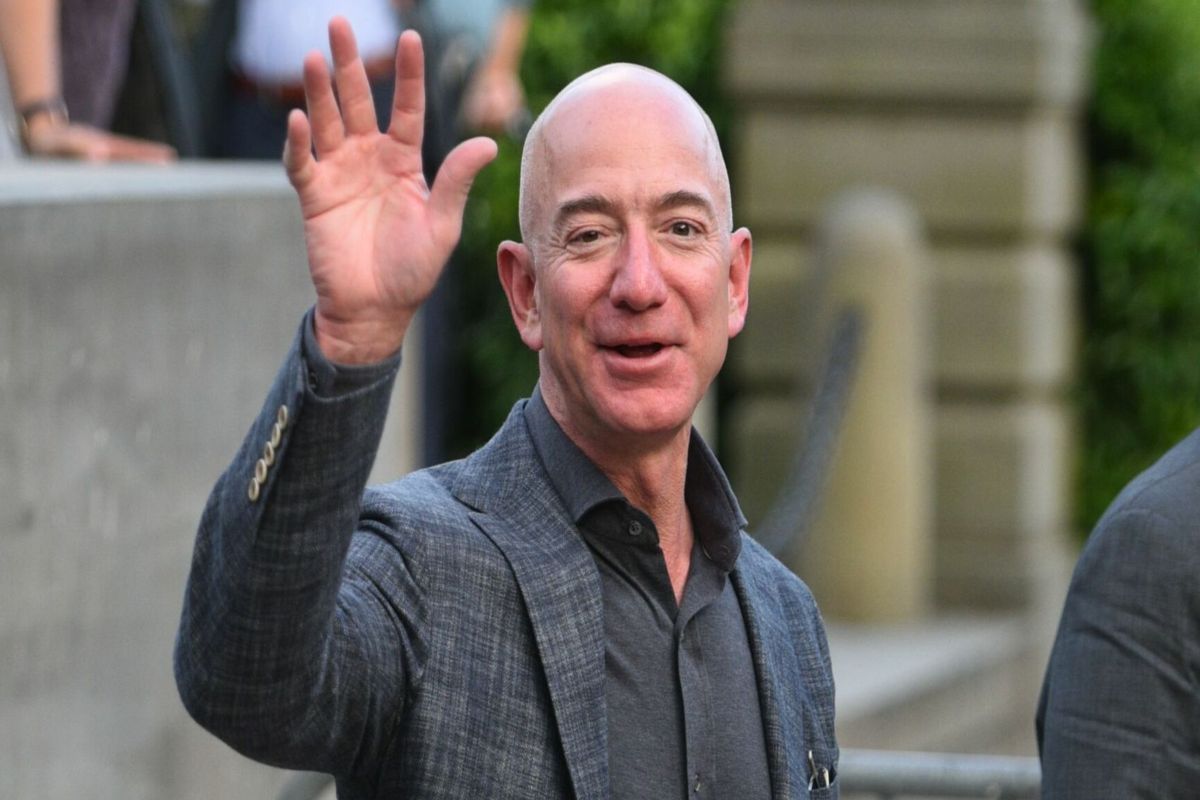 The Jeff Bezos net worth is $111.7B according to Forbes.
Jeff Bezos was born on 12th of January 1964, in Albuquerque, New Mexico, America. He earned an electrical engineering degree and a computer science degree from Princeton University, New Jersey, back in 1986.
Amazon
The main source of Jeff Bezos's wealth is Amazon, which he founded back in 5th of July 1994. He started his career as a network builder for international trade at Fintech. Afterwards, he joined D.E. Shaw and Co. in 1990 and became the company's 4th senior vice president at the age of 30.
In 1993, Jeff read that the internet was growing at a rate of 2300%, so he decided to start an online book store. Afterwards, in 1994, he and his wife left their jobs at D.E. Shaw and Co. and founded Amazon in a rented garage in Bellevue, Washington, on 5th of July 1994. Amazon's net worth as of December was reported as $908.87B. So, Amazon is his biggest revenue generating company.
Blue Origin
In 2000, Jeff Bezos founded a company called Blue Origin that provides human spaceflight services. The company's main aim is to make space travel for humans easier and cheaper. The company sets out to launch a moon lander in 2024. Blue Origin's annual revenue is $42.8M.
Washington Post
In 2013, Jeff Bezos purchased the newspaper agency "The Washington Post" for $250M and he is still the owner. In Jeff Bezos's era, the newspaper won 65 times the Pulitzer Prize in 2020 for its prominent and remarkable work.
Altos Lab
Jeff Bezos co-founded Altos Labs, a biotechnology research laboratory. The main goal of the lab is to reverse the process of aging in humans or cells. The company was in stealth mode and re-launched in 19th of January 2022 with a $3B capital start.
Wrapping Up on Jeff Bezos Net Worth
The journey of Jeff Bezos's Amazon from a rented garage to becoming the world's richest man shows there is nothing in life that is unachievable. Just your hustle, consistency, passion for your work, and a small idea could do wonders.
Read Also: