Lights, camera, action!
If you are a fan who was saddened by the delayed releases of movies in 2020, worry no more! Those movies are rescheduled to be released in 2021 alongside many originally planned best upcoming movies 2021!
This blog is here to console you and notify you about new release dates of the reshuffled movies! Yes, we know your heart broke into pieces when James Bond's premiere was called off and when Tom Hanks' Greyhound opted for streaming services, instead.
But for movie fans like you, there's some good news, finally! The box office calendar has been revised. And probably, you will be able to hit the theaters for these!
For film makers, their operations and finances are super important. But  do you know what's more important? YOU! Yes, your health and the well-being of your loved ones comes first!
Coronavirus might have kept you away from theaters. But with normalcy approaching, you can bounce back and enjoy the following movies in 2021!
Best Upcoming Movies 2021
1. Eternals has been waiting for an eternity!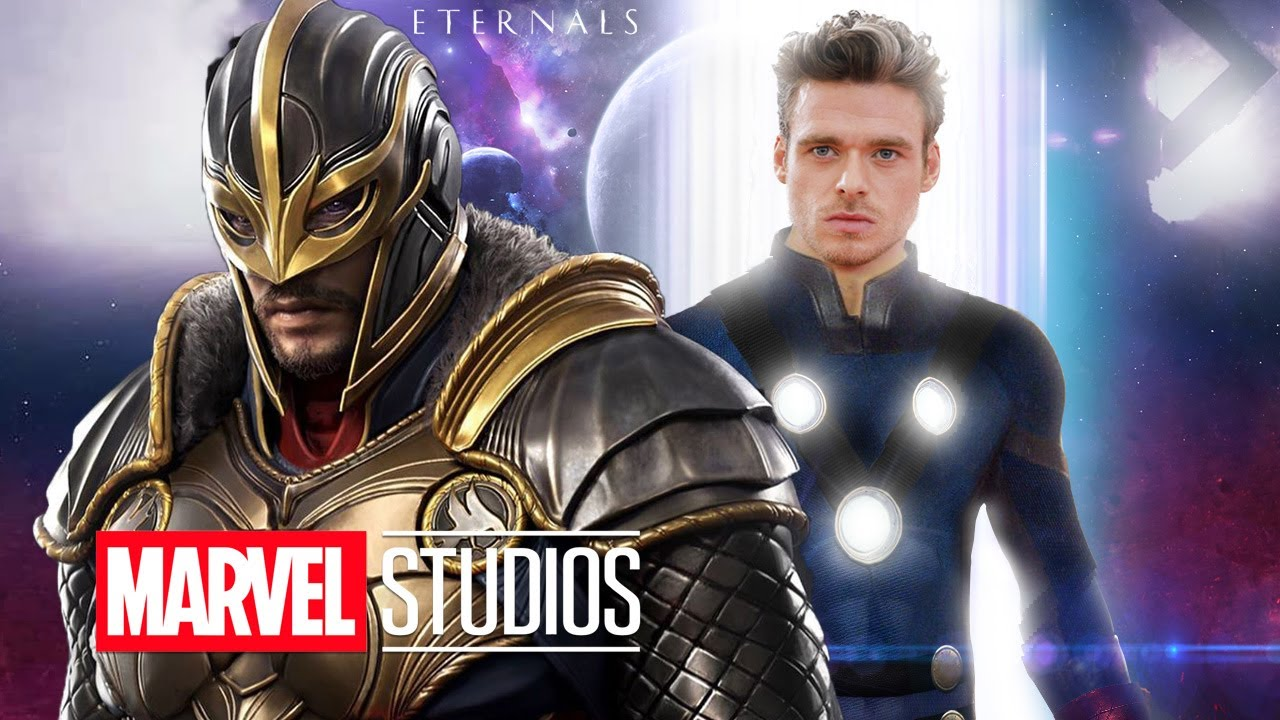 Yes, this masterpiece has been waiting to release since November 6, 2020! And this delay has really seemed like an eternity, no? Sigh.
But brace yourselves up because this American superhero film is coming out on Feb. 12, 2021. You can't hold your horses to find out what the Marvel's cinematic universe looks like post Avengers: Endgame, right?
Coming from the director of The Rider, Chloé Zhao, rest assured this ticket will be worth buying! A whole new set of villians and heroes has been penned by Matthew and Ryan Firpo. And, if there's Oscar winning Angelina Jolie in there, there isn't really anything to doubt about.
So this 25th movie of the Marvel's comic is about to unfold. Grab your popcorn as you enter into Phase 4!
2. Ghostbusters: Afterlife is coming to bust all the myths!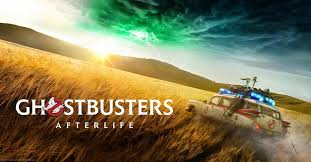 March 31, 2020 was a sad day, no? Sony announced that the theatrical masterpiece is not being released on July 10, 2020 anymore! You also cried in the bathroom, right?
Wipe your tears away and get set as Ghostbusters: Afterlife is coming to bust all the myths on March 5, 2021. Sony reserved this date for video game- Uncharted. But who cares?
Despite of being the third in the row, the movie is not a continuation. It is a different story altogether set in a small town. This makes you all the more curious, right?
3. The Many Saints of Newark is bringing back nostalgia!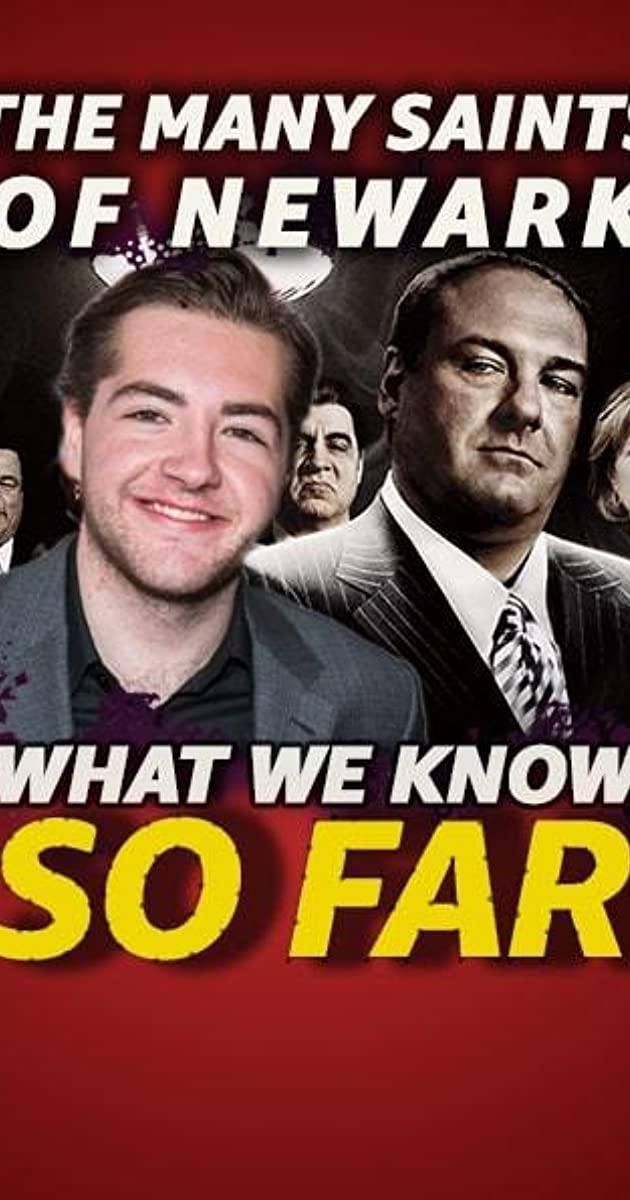 You loved The Sopranos a bit too much, right? This is exactly why a prequel of that preloved television series is coming up! What makes it unique?
Well, amongst all the new Hollywood movies 2021, this is perhaps the only one set in 1960s. Why? Because, the movie is to reveal the life story of the crime boss- Tony Soprano!
Your love for the six seasons of The Sopranos has already decided that this prequel is going to be a super duper hit! Just to make you further excited, the cast includes a lot of familiar faces from the same popular series!
4. Presenting to you Morbius to morph your mind!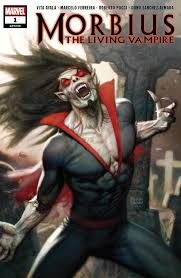 Yes, Sony has pushed another one of your long-awaited movies from July 31, 2020 to March 19, 2021. Just like the poster, Jared Leto's Morbius will scare you to death!
Where is this living vampire coming out from? Well, amongst all the movies coming out in 2021, this is the only Marvel and Sony partnership. And it is bringing to your screens, Spiderman's horrific enemy!
After great success of Venom and Spider-Man: Into the Spider-Verse, this juicy character is set to earn big bucks for the makers. So, mark your calendar, right now!
5. F9- The fastest of all movies coming in 2021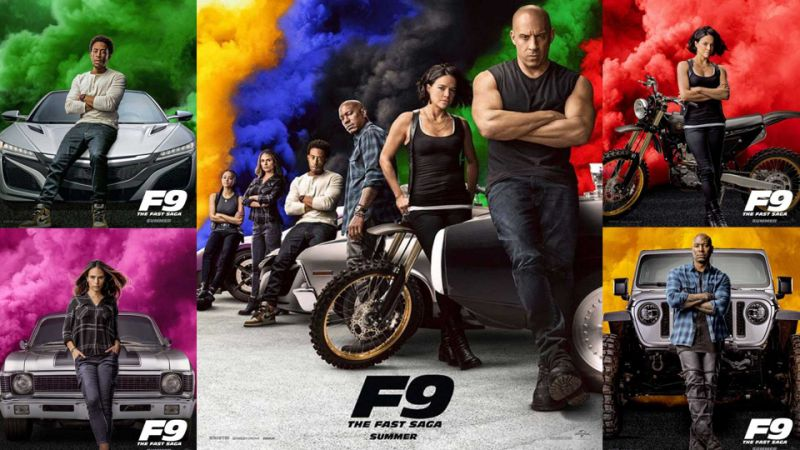 Can't wait to see Vin Diesel, John Cena and Charlize Theron on screen again, right? The wait is over!  F9 is all set to be screened on April 2, 2021 after waiting for so long since May 2020!
The close followers of the series know that F10 was to come out on this new slot. Sadly, we have no news about that, so far. But you should be happy. The 9th movie of America's biggest blockbuster awaits you!
Lin says the Saga has gone beyond just cars and stunts. With a lot of people of color on the cast, you can imagine the kind of diversity at cinema!
6. Shang-Chi and the Ten Rings is ringing the bells!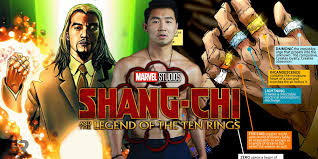 Any mystical movies coming out in 2021? Most definitely! Shang Chi, played by Simu Liu, is not your ordinary fighter. He is a mystical fighter!
The movie has been pushed from February 2021 to May 7, 2021. Thank Disney that this 4th phase film is coming out at all! Out of Marvel's five upcoming films, this is the only one with a Chinese lead solo.
What's in it for you? You loved Mandarin comics, no? This film is a continuation of the same legacy. The movie is in fact, the pursuit of the ever-famous Mandarin rings!
7. Jungle Cruise is cruising through!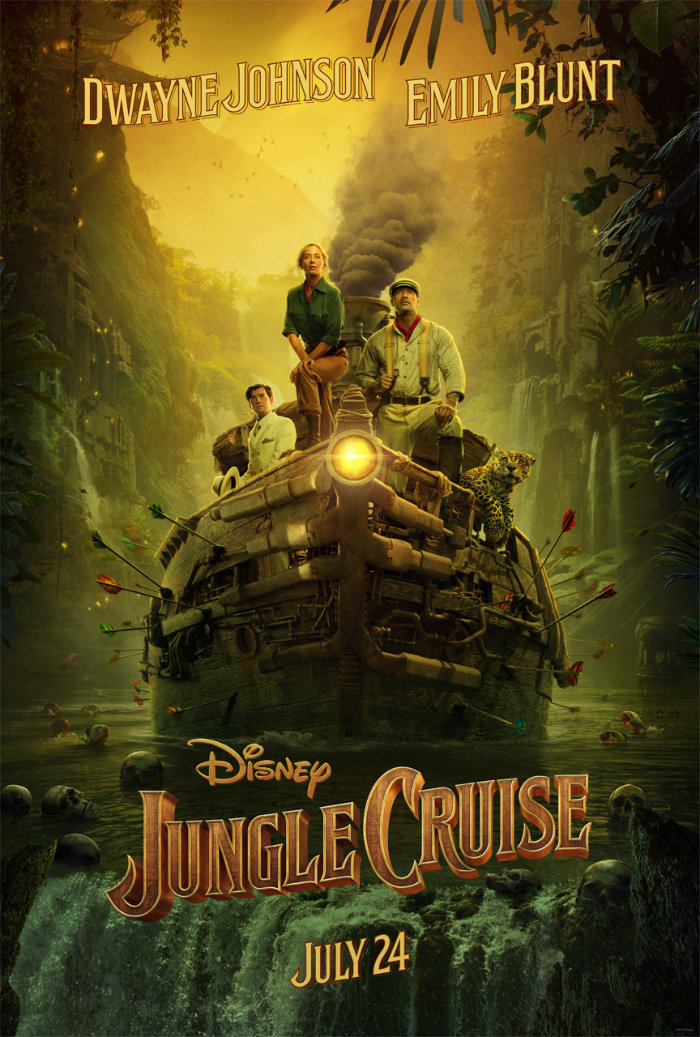 Planned to be released in July, 2020, Emily Blunt and Dwayne Johnson's Jungle Cruise has also been moved to the list of movies coming soon 2021. Disney pushed that forward by a whole year!!
Regardless, you are excited about the adventurous ride, no? Yes, you have all the reasons to be damn excited! The trailer, poster, plot, cast and rumors all sound very promising!
Ready for some jungle-themed puns and Disney Land references? Don't be surprised to see some bar patrons, hotel guests, mercenaries, warriors, archaeologists, soldiers, merchants, animal vendors, bus conductors, valets, tourists, society members and more!
8. Uncharted setting the revenue charts on fire!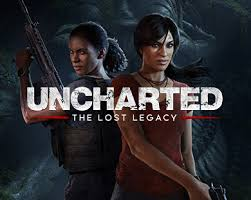 No wonder the movies ready to be released were hit. But what about the films in production phase? Yes, The Uncharted and other under production movies are also coming out late!
Like all upcoming movies 2021, Uncharted also took a toll and moved from March 5, 2021 to Oct. 8, 2021. How to praise this movie? It stars Tom Holland. Enough said!
That game kept you entertained during the quarantine, no? Now the prequel awaits you! Thank the makers, later. Until then, go and explore the tale of Drake and Sully.
9. The Batman deserves a pat!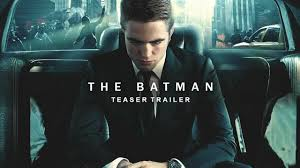 So far, you have been introduced to multiple upcoming movies 2021, but this one in particular needs no introduction. The Batman is your dream film, no?
Instead of June 25, 2021, Robert Pattinson will now be donning the bat suit on Oct. 1, 2021. But the DC Adventure, will be unsurprisingly breathtaking, for sure! Although, this time your favorite superhero is coming down to your streets.
The film has resumed production. And you are already looking for more clues, right? But does it have sci-fi and fantasy? Only time will reveal!
10. Doctor Strange in the Multiverse of Madness creating a maddening effect!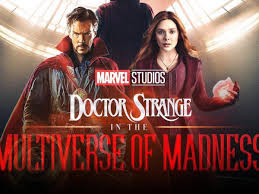 Can Marvel please stop the reshuffling already? They are literally juggling around fans' hearts! Fans of Doctor Strange, we are sorry for what you are being put through!
Anyways, you will be able to witness this historic work of art on Nov. 5, 2021 instead of May 2021. Nevertheless, the world of Doctor Strange is worth every moment of the wait!
The American Superhero might be spotted in a poster by end of 2020. Sadly, the production hasn't begun as yet. Let's leave doctor alone until he finds a path after the car accident!
Final word
What movies will be released in 2021? What movies are coming out in 2021? Yes, the entertainment-deprived you came looking for these answers!
The certainly upcoming movies 2021 have been glossed over in this blog. Needless to say, there are many others in the pipeline. Yes, you just smiled 🙂
The following movies are either in their production phase or ready to be released but at unspecified slots. So, watch out for them. 2021 might be their year too!
Antebellum
The Artist's Wife
Blue Story
The Climb
Deerskin
First Cow
In the Heights
The Lovebirds
Les Misérables
Malignant
Peter Rabbit 2: The Runaway
The Personal History of David Copperfield
Praise This
Promising Young Woman
Rocks
Run Sweetheart Run
Scoob
The Secret Garden
The Truth
The Uncertain Kingdom
Vivarium
Wicked
The Woman in the Window
Elvis Presley biopic
Artemis Fowl
Minions: The Rise of Gru
A Quiet Place Part II
The New Mutants
Spiral
Brooke Palmer/Lionsgate
David Attenborough: A Life on Our Planet
Antlers
Last Night in Soho
The Tomorrow War
Greyhound
Can't wait, no? Yes, pray that 2021 be a year full of surprises (read: block buster movies)! Don't be disappointed if there are further delays! Netflix has got your back. Happy watching!
For more new movies, visit our entertainment section.