Well, having a logo for your brand is really necessary. It let you create your unique brand image in front of the people. A well-designed logo distinguishes you from plenty of other companies.
It's important to have a strong visual representation, it keeps you engaged with your customers. Even the symbols, images, and logos are always memorable for a longer time.
Undeniably, designing a logo is never an easy task. Designers need to go through a lot of factors to make it an appealing logo design. The proper utilization of design elements is required to capture the attention of the people.
That includes fonts, colors, shapes, and much more. Among all of that font is something which is highly necessary, it lets you identify easily. See the font of Coca-Cola, Disney, and many other popular brands.
Fonts are an integral part of business logo design, the importance of it should not be underestimated anyhow. The selection of the right font for your custom logo is essential for every designer and for that some points need to be kept in mind. So, let's discuss those.
How Many Fonts Should You Use?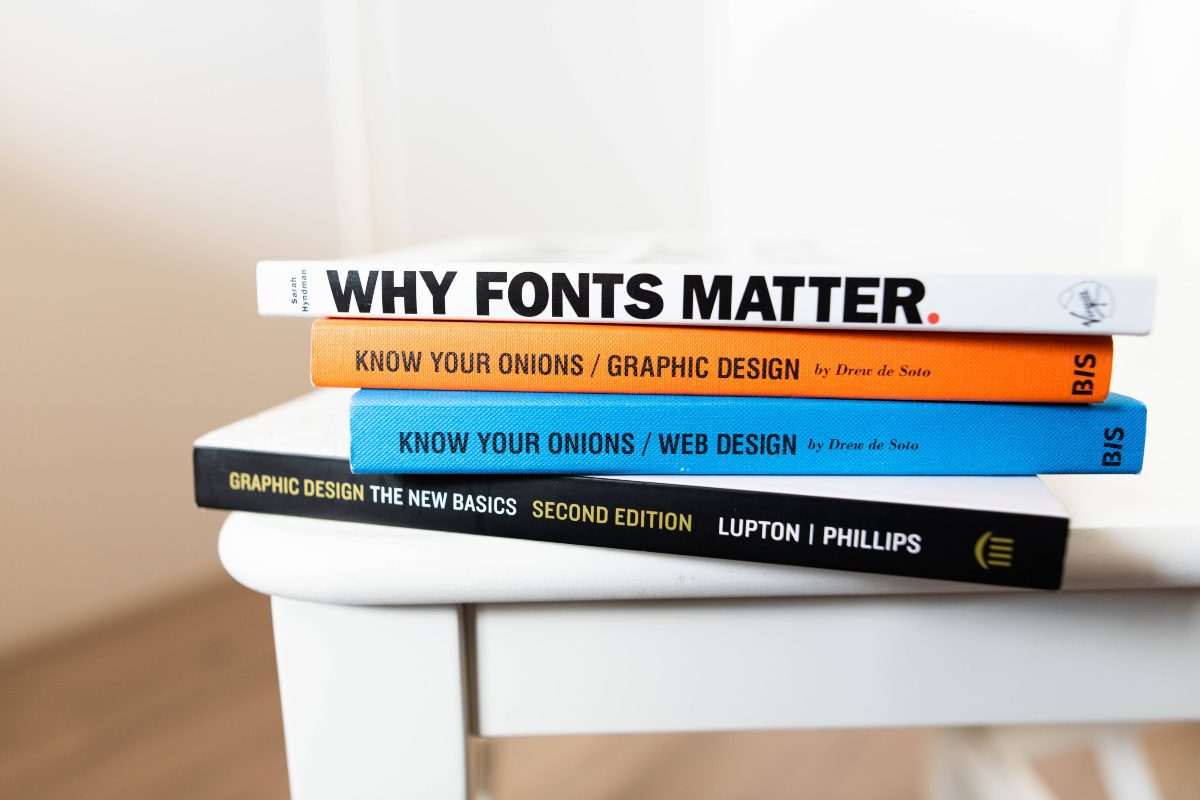 It's always a point of discussion that how many fonts should be used in the logo. It's always recommendable to use only 2-3 fonts in the professional logo design.
Even those should be relevant to each other. It can be from the same category so that it looks aesthetic.
01. Make Sure About The Legibility
One of the most important things that every designer needs to take care of while choosing the font for a custom logo. Specifically, in design, legibility is something that should not be forgotten.
No matter which size your logo is going to use, it must be visible completely. Your professional logo design can be used in small or in a bigger size, all the elements must be properly legible. Otherwise, it becomes difficult to hold the user's attention. Thus, make sure the fonts you choose are exactly visible in small and big sizes.
02. Must Reflect The Brand Identity
Another very important point that you need to consider before finalizing typography for logo design. In your logo, fonts are something that will be observed at the first attempt for sure.
It completely depends on the company what brand personality they want to evoke to their clients. It can be playful, serious, clean, chaotic, and a lot more. Your font is completely appropriate to that only.
Serif is for traditional, sans serif is for modern and simple, novelty is for funky, and some other font has some meaning associated with it.
The communication of brand identity from well-designed logos is always impactful and memorable. It will surely let you engage with more customers. As logos are the primary tool of brand recognition, your font also should reflect brand personality properly.
03. Don't Use Trendy Fonts
The trend is something which everyone wants to follow. But the fact is that it will be just for a few days.
Trends are always short-lived, things which are popular today will not be tomorrow. Trendy fonts will lose their impact after a while. If you want to make a long-lasting impact, opt for fonts that keep giving an aesthetic look.
So, make sure you choose the font which reflects the company's value for a longer time. For those trendy fonts in custom logo design won't make much impact.
04. Research Your Competitors
It's always important to understand what your competitors are doing. The primary goal of the custom logo to keep ahead of the competitors and get noticed.
Before choosing the font for your professional logo design, make sure to do your complete research about the market and competitors. It will surely improve your logo significantly.
Study the type and style of fonts your competitors are using and you must think of something extraordinary than them to attract more customers.
Thus, this is the basic thing that needs to be considered by designers to select the best font for a logo.
05. Try To Make It Simple
Simplicity is always the foremost thing that every designer should follow. Your fonts in the custom logo also must be simple.
The simple fonts can look appealing in any size and any surface. It must be simple and easy to read from a distance as well. Therefore, it's always recommendable to follow the simple font for your logo.
Wrapping up
Any type of wrong selection for the logo design is never acceptable for any business. It's an identity of the brand and font is something that will be observed very carefully by everyone.
So, make sure to choose it wisely, the above-mentioned points clearly define how to choose the right font for your logo.
Author Bio: Nidhi Dave is working as a content and brand strategist at ProDesigns – a logo design company, recommending strategies to meet customers' goals and deliver a superior user experience. She provides content leadership, ensuring that a consistent brand message is delivered to the audience.