In all honesty, coronavirus has complicated celebrations. While the vaccine is being rolled out, we are still very much in the stages of being cautious with our gatherings. However, that doesn't mean you can't enjoy the upcoming celebrations throughout 2021.
By this point, we have grown accustomed to our social lives being slightly (or heavily) curtailed by the reality of coronavirus. The entirety of 2020 was turned upside down and we did our best to celebrate in the face of difficulty.
Humans are social creatures and with technology, we all found a way to mark special occasions with our families and friends as best as possible. It's important to celebrate whenever possible and maintain some semblance of normality.
If all else fails, you can celebrate with your household while inviting your family and friends to take part virtually if necessary. This will keep everyone safe and included and even if that is your reality, there is still plenty you can do to make every holiday and celebration truly special. Let's talk about how.
3 Ways To Plan A Party At Home During Covid-19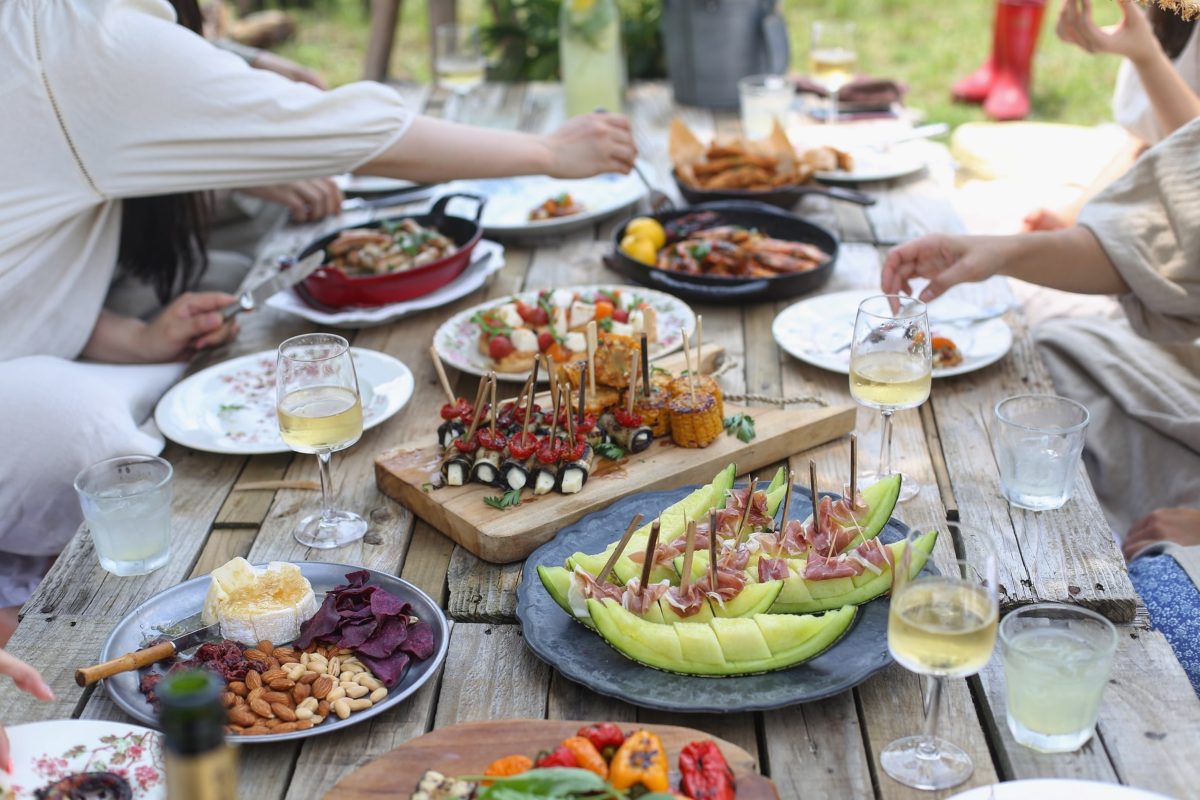 1. Safety First
The situation changes rapidly and every state has its own regulations to follow, ensure you follow the rules for your local area as you plan and celebrate throughout the year. It would be a good idea to provide masks and hand sanitizer for your guests to ensure safety. Have a hygiene station at the entrance, near the bathroom, and near shared areas as well.
Ideally, your celebrations should take place outdoors for optimum ventilation. If that isn't possible, do your best to socially distance and wear masks where possible.
Rather than celebrating with cake, consider cupcakes to make it easy for guests to grab their portion and go. If possible, create designated zones where small groups can gather in limited numbers while socially distancing safely.
2. The Décor
You can't throw a party without some great decorations! Whether it's a birthday celebration, your pet's big day, Christmas, New Year, or even St. Patrick's Day, the decorations can make or break the day.
Banners, balloons, streamers, tablecloths, napkins, plates, and flowers are all key décor changes you can make to celebrate the day properly. You aren't limited to decorating indoors, you can decorate outdoors as well. Why not go big? It's a special day after all.
If, for some reason, you cannot entertain guests at home, why not take your party on the road and do a drive-by of your closest friends and family? You can return to your decorated home and enjoy party food, but it adds an extra special element to another holiday spent in a non-traditional way.
For Easter, go big with your egg hunt. For birthdays, consider family sleepovers and movie nights. Pirate-themed parties, turning the garden into the beach, including fairies, space, karaoke, Netflix, pampering, the Olympics, ice cream, cuisine themes, virtual dinner parties, afternoon tea, garden parties, and more. The only limit to how you celebrate is your imagination and the sky's the limit.
3. A Grazing Table
No party would be complete without a smashing grazing table. It provides a wide mix of options for even the fussiest of eaters and ensures that everyone can build a plate brimming with their favorite bite-sized eats.
Of course, it isn't just about providing delicious food on top, there's also something incredibly attractive about grazing tables. It's instantly something that everyone wants to snap a photo of.
With coronavirus in the air, you will want to consider how you do this to ensure everyone's safety. You could make this part of your design, but you have other options.
You can either mask up and man the grazing table to serve your guest or you can maintain the integrity of the grazing tablet by providing each guest with their own serving tongs is probably the most effective way to do so.
Some Final Words
You may want to use disposable (biodegradable) cups with each guest's name written on it so they can keep track or opt for bottled beverages instead. Alternatively, you can encourage guests to bring their own beverages.
You should also use disposable crockery and cutlery, again look for biodegradable options. Of course, there's always the option to use a private chef to put together a truly stunning grazing table that will grab all the attention.
Read Also:
Author: Luke Fitzpatrick