Smart homes are everywhere. From the latest smart TVs and refrigerators to connected home appliances, it's easy to see that the world is moving towards a more automated lifestyle. But what if you want your home to be even smarter?
Here are some tips and tricks for automating your home so that you can enjoy all its benefits:
10 Best Smart Home Automation Tips and Tricks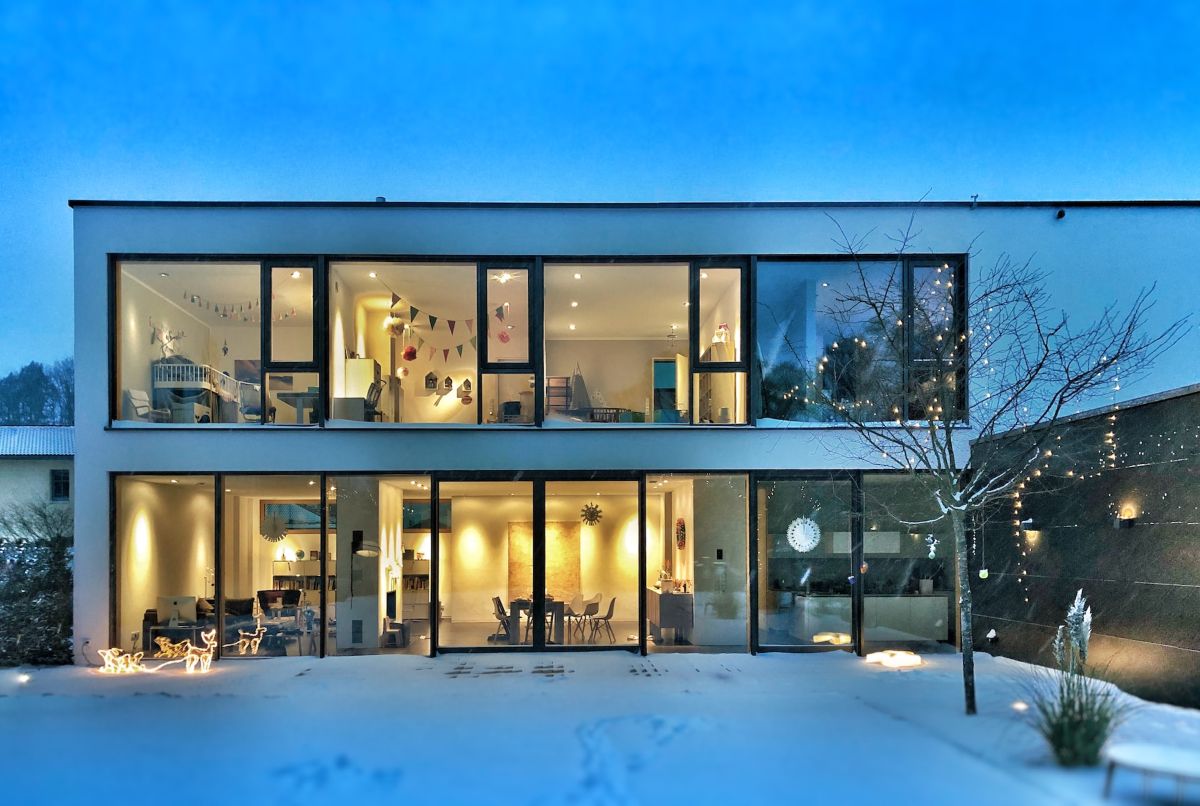 1. Start Small
The best way to get started with your smart home is by picking one area or room where automation will make the biggest impact. Then, slowly expand from there.
This will ensure that you don't overdo it by purchasing too many gadgets all at once and wasting money on something that might not even work well enough for you.
2. Make Sure Your Wi-Fi Signal is Strong Enough
The first thing you'll need to do when setting up your smart home system is to make sure that your Wi-Fi signal is strong enough throughout the house.
This means having a good router and making sure that it has all the latest updates so it can handle lots of traffic as well as being able to reach every corner of your house with ease.
If you have a large house or multiple floors, then this may not be simple, but there are ways around it without needing an expensive upgrade to your router.
3. Use A Smart Speaker
This is the easiest way to start automating your home and it will help you get used to how the system works. You can use your voice to control everything in your house, plus it will give you useful information like weather forecasts, traffic reports and more.
4. Create A Customized Home Theatre
The first step is to build a home theatre. You can do this by using a smart TV or a media streamer, such as Apple TV, Roku and Amazon Fire TV.
Then add surround sound and lighting. Other accessories could include gaming consoles, projectors and screens—and Blu-ray players!
5. Create An Automated Recipe Mode
One of the most versatile automation tools is the recipe mode, which allows you to create lists of actions triggered by a single command. For example, you could set up your system so that every time you say "Hey Google, it's dinner time" or tap an icon on your phone, all the lights in your kitchen and dining room are turned on.
You can also create separate recipes for different times of day (maybe one for waking up and another for going to bed), but be careful not to create too many recipes—this may lead to confusion when giving commands or checking what has been automated.
6. Home Monitoring
Smart home monitoring is a great way to keep an eye on your house, even when you're not there. If you have a security camera, or if your router has built-in cameras, it's simple to set up video monitoring through the app of your choice. You can also use smart devices like motion sensors and wireless doorbells to detect activity around the house.
7. Use A Hub For Control
If you have several smart devices in your home, use a hub to connect them all together. This can be as simple as linking up one compatible device with another.
These hubs will let you create automated rules so that when something happens in one room, like turning off lights when they're not needed anymore, they will happen in other rooms too.
8. Lighting Control
This is one of the most common ways to automate your home. You can use smart bulbs and switches that you control with an app or voice assistant to turn lights on or off when you arrive or leave, or even set schedules for them so they turn on and off at certain times during the day.
Although modern technology is very attractive, it can still break down. Remember to take care of your devices as you would any other. When you notice a malfunction, you can solve it with the help of quality appliance parts, by yourself or with the help of a craftsman.
9. Create A Virtual Pet
You can create a virtual pet to keep you company when you're alone or to motivate yourself when you need an extra push. You can use it to stay on track with your fitness goals or relax after a long day at work.
Further, you could even create one for studying purposes—a virtual pet that's always there for you no matter how much homework you have!
10. Personalize Your Thermostat Settings
One of the best tips for smart thermostats is to get in the habit of personalizing your settings. That way, you can control how warm or cool your home is at any given time.
For example, if you have a tendency to be cold while sleeping and warm while working, set your thermostat accordingly. If you like a little extra heat when away from home but still want things comfortable when you're there, try programming that into your schedule as well.
If you're looking to automate your home, there are plenty of options. No matter what kind of automation you need, there's probably a system out there that can help. But don't just jump into any system without thinking about how it will work for you!
Think about the features and functionality that would be useful as well as how much time and money it will take to install them all. The most important thing when making this decision is ensuring whatever system(s) you choose to fit within your budget and lifestyle needs so that they make sense for long-term use.
Read Also:
Author Bio: Mark is a writer and editor with more than seven years of experience at Appliance Supplies. He is best suited to the field of home improvement and exterior design-related articles. He is also a co-author on several real estate websites.