Decorating your home is always a daunting task. You feel like there's so much that could be done to liven up your space, make the old look new again, and give everything a makeover in general, but – and it is a big but – money is tight.
You haven't got the money to buy brand new furniture or expensive art pieces to fill those walls that are in need of a refresh, but you still want to rejuvenate your space. The good news is that it's actually easier than you think.
The following are some great tips on how you can save money while still making the most of your new-found zeal for decorating your old space.
6 Ways To Decorate Your Home Cheaply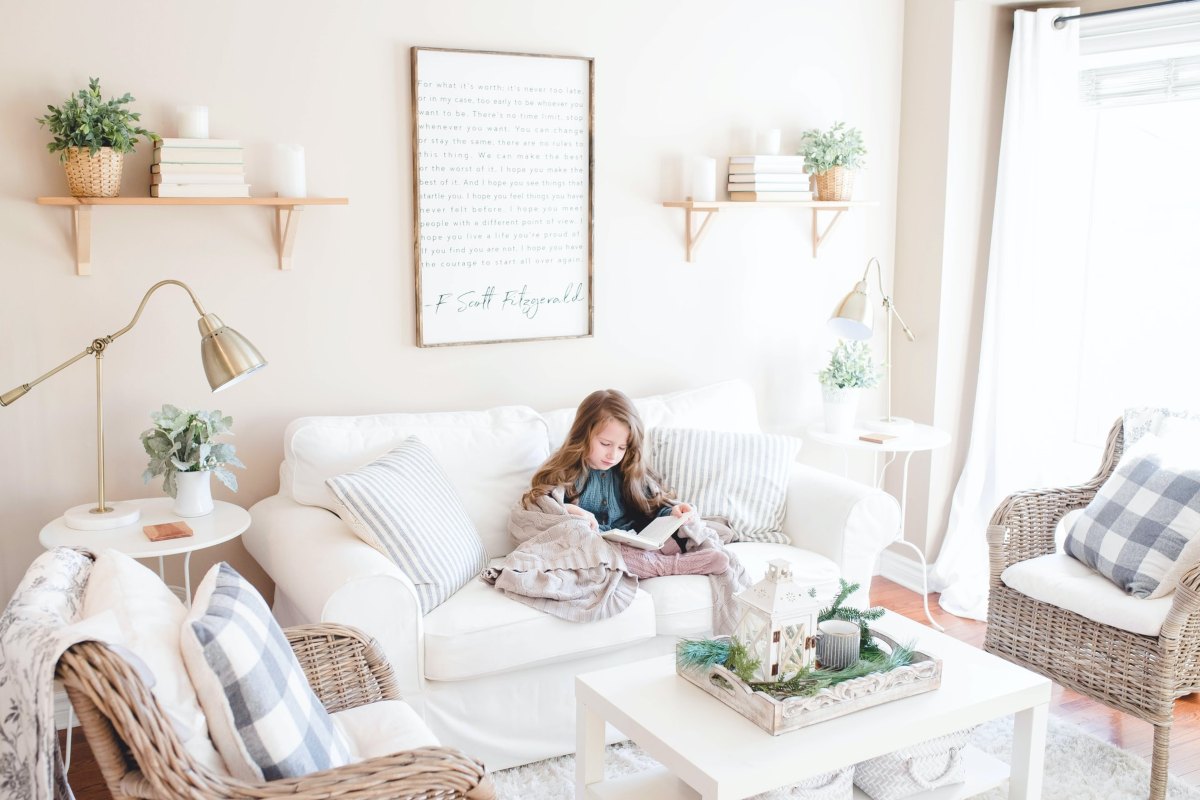 1. Do The Work Yourself
This is the first point on our list because it is one of the things that will save you the most money. Doing things yourself is almost always cheaper than hiring someone else.
Particularly if you're confident that you can do it yourself, and the process or task is not too complicated that it would require a professional. Painting isn't rocket science.
So, some of the things that you should be able to do yourself in this decorating process are: painting, sanding, varnishing and staining wood, reupholstering furniture, or moving furniture around (maybe get people to help you if you're uneasy about moving larger items).
It doesn't matter how you decide to decorate your space, the more you can do yourself, the more money you'll save.
2. Rejuvenate Instead of Replacing
One of the things that you should do to save money, rather than buying brand new furniture, is to rejuvenate your existing furniture. This could include reupholstering fabric, or sanding and varnishing your old coffee table.
If you're decorating the kitchen, even something as simple as new doorknobs for the kitchen cabinets can offer something different and new.
You could even consider polishing your benches and giving your tiles and grout a deep clean (you'd be surprised at how different it will look).
3. Paint The Space
Adding a fresh coat of paint can work wonders and it is a relatively cheap way to redecorate the space without breaking the bank. Take a look at your kitchen space. Rather than replacing your entire kitchen cabinetry, consider painting them.
Now, move onto the living room, again rather than replacing your wooden coffee table that's doubtlessly seen better days, why not sand it down and varnish and stain it.
4. Clean The Carpet
If you have dirty, old rugs, rather than throwing them and replacing them, consider renting a carpet cleaner from your local hardware store or supermarket and giving them a good deep clean.
The same could be said for carpets within the home. Given a good deep clean, your carpet could look brand new again.
5. Buy Second-Hand Furniture
If you decide that you must replace your furniture because it's simply untenable or not cost-effective to fix it, then consider buying used furniture rather than brand new.
There are many avenues to source used furniture in really good condition. Gumtree or Facebook Marketplace are good places to start looking – just make sure that you go and see whatever you buy before you buy it.
6. Make Your Own Art
If you're an art lover and want to see more art in your home when you're done redecorating, consider creating your own pieces.
Not only will you give yourself a new hobby, but you'll be directly investing in your space. If you think you'd like to try something new, consider investing in some canvases and a paintbrush.
Or if you have an eye for phone photography (because camera gear can get very expensive), consider seeing how large you could print some of your best phone shots and buy some cheap frames and mats from home-décor stores and start hanging those photographs!
Art can bring a lot of life to empty walls and if you've gone with a particular theme for your space, then you can try and find ways to make your art match that theme.
However you choose to decorate your home, there are no right nor wrong answers. But if you're on a tight budget, then the above-listed ways may help to breathe new life into an old space without breaking the bank.
Similar Story: How To Plan A Party At Home During COVID-19