Israel-Palestine crisis has existed for more than 70 years but now and then the situation escalates which results in causalities on both sides, often with Palestinians taking more human life damage. Recently a series of events led to one of the bloodiest conflicts, in years, between Israel and Palestine.
Tension was already engulfing Israel and Palestine since April with angry Arab protestors targeting Israeli Jews and Jewish supremacist chanting in the streets "death to all Arabs".
These incidents were not something unusual on their own but they certainly set the tone for what was to come with the Israeli court ruling, yet again, that the six Palestinian Families were to be evicted from Sheikh Jarrah, located in East Jerusalem, by May 2021 and their lands to be handed over to Jewish Families.  
The Israeli Court originally gave the verdict in October 2020 but the affected Palestinian Families filed an appeal against the verdict which was followed by mostly peaceful protests and nightly vigils which demanded the Israeli Government to put an end to the forceful eviction of Palestinians from their homes.
On May 2, the Israeli court ruled in favor of eviction which obviously spread anger and resentments among Palestinians and they continued their protests with more vigor. Israel Government deployed forces instead of handling the protests with strategy and this is how the situation escalated and the bloody conflict broke out that left 250 Palestinians and 13 Israeli soldiers dead as well as many seriously injured on both sides.
On May 7th, Violence broke out at Al-Aqsa Mosque which left 330 Palestinians injured: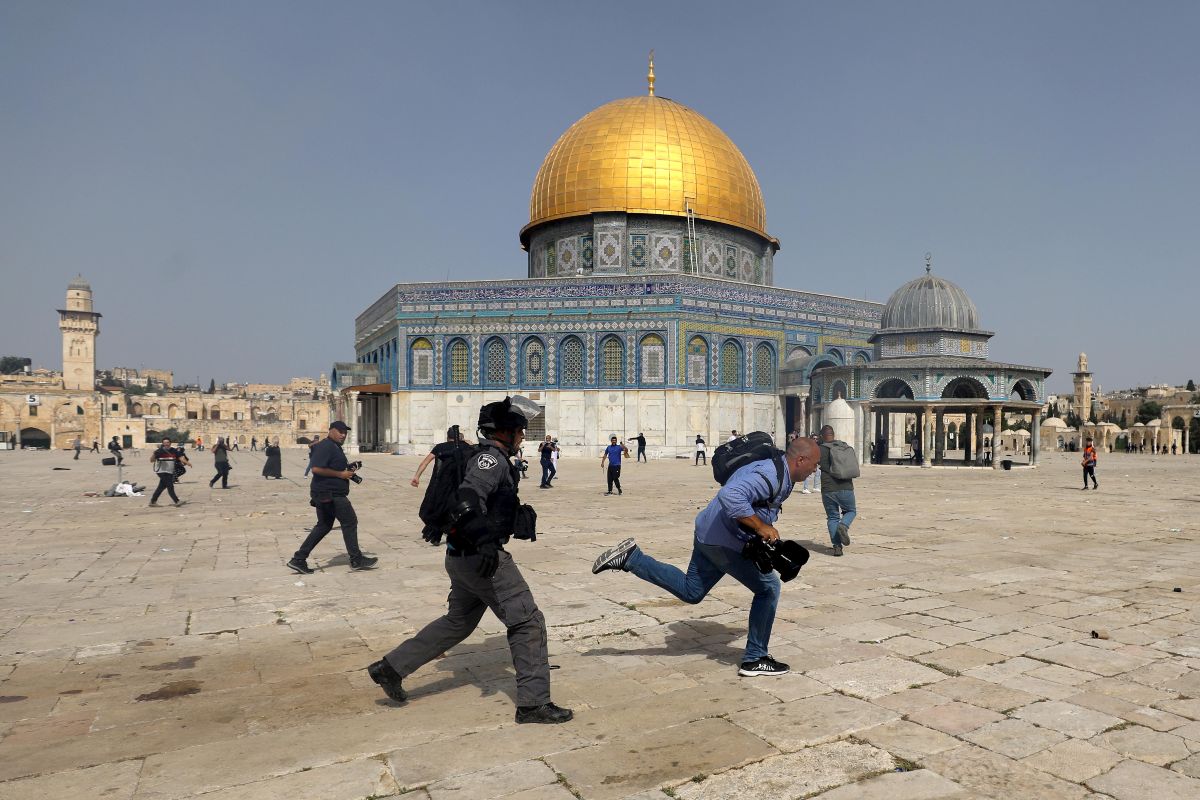 On May 7, which also happens to be the Holiest night of Ramzan known among Muslims as Laylat al-Qadr, Israeli Police entered the Al-Aqsa Mosque and attacked the worshippers with water cannons, rubber bullets, and stun grenades which left hundreds of worshippers injured. The videos of the incident went viral on Twitter inciting outrage and bitter criticism of Israel's inhumane treatment of Palestinians.
The fact that Israeli security forces targeted worshippers on the Holiest night of Ramzan did not sit well with Muslims all over the world who are already over-sensitive about the Palestine-Israel issue. However so far the global forces and big philanthropic organizations had kept quiet which further hurt the sentiments of Muslims and Palestinian supporters.
Hamas, the Palestinian militant group, attacked Israel with rockets on Jerusalem Day: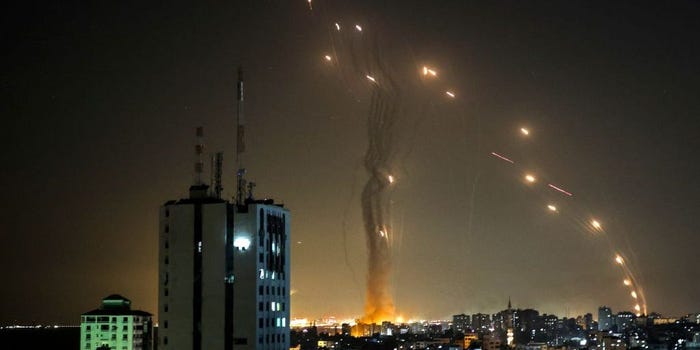 The tension, clashes, and use of force by Israeli police increased in the days following the brutal Al-Aqsa incident and it all culminated on May 10; also known as Jerusalem Day among Israeli citizens.
Jerusalem Day commemorates and celebrates the capture of East Jerusalem by Israel in the aftermath of the 1967 Arab-Israel War. It is an Israeli National Holiday that is celebrated with considerable enthusiasm and patriotic fervor.
The prominent Palestinian Militant group Hamas, which controls Gaza territory, had demanded the removal of Israeli police from Sheikh Jarrah and Al-Aqsa Mosque territory by 6 PM of Jerusalem Day.
When the deadline was not followed, Hamas launched about 150 rockets towards Israeli territory. The Militant group claimed that the rocket attack was a response to the recent use of force against Palestinians in Sheikh Jarrah and aggression against Al-Aqsa Mosque.
The spokesman for Hamas, Abu Ubiada, claimed that Hamas launched "a rocket strike against the enemy in the occupied Jerusalem in response to their crimes and aggression against the holy city and its aggression against our people in Sheikh Jarrah and Al-Aqsa mosque."
Reports on the casualties remain ambiguous but fewer than ten people died in Israel including two children in the aftermath of the rocket strikes.
Israel Responded with Air Strikes and dispatched infantry to attack the Hamas Military Posts and hideouts of its prominent commanders: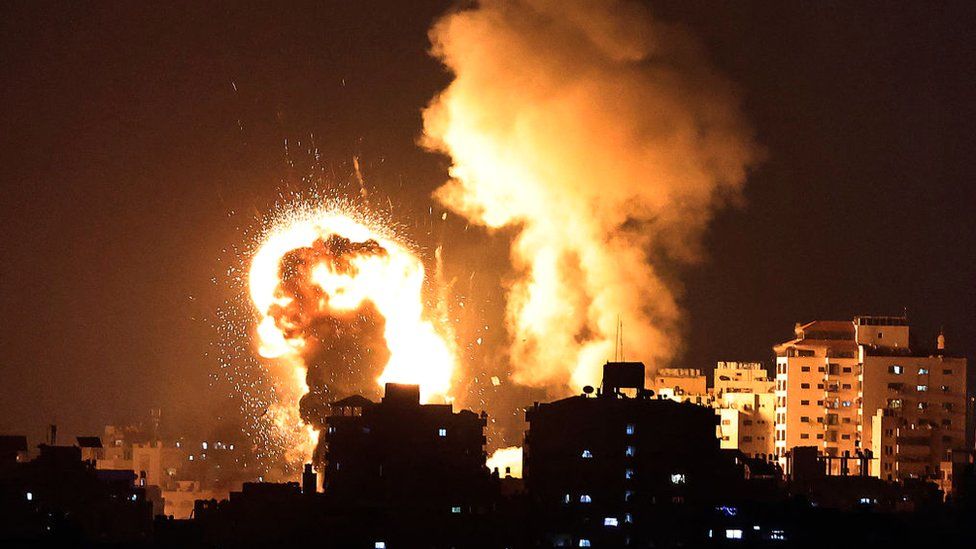 The state of Israel immediately and aggressively responded by sending 80 jets to attack Hamas Military Units in Gaza and dispatched infantry to strengthen the defense at the border.
Benjamin Netanyahu, the Prime Minister of Israel commented on the incident in these words "Israel will respond very forcefully. We will not tolerate attacks on our territory, our capital, our citizens, and our soldiers. Whoever strikes us will pay a heavy price."
The several Israel missiles targeted different infrastructures including tunnels and civilian buildings while Israel's representative made vague remarks about targeting only functional military Units of Hamas.
Israel continued to attack areas and even civilian buildings for at least a week until a cease-fire was agreed upon. The International concern over Palestinian casualties and the future of the region amplified as the aerial warfare between Palestine and Israel escalated.
The White House made it clear that Israel has the legitimate right to defend itself from rocket strikes but insisted that Jerusalem should be a place of peace and co-existence.
On May 15, Israel Bombed Media Headquarters and Refugee camps in Gaza: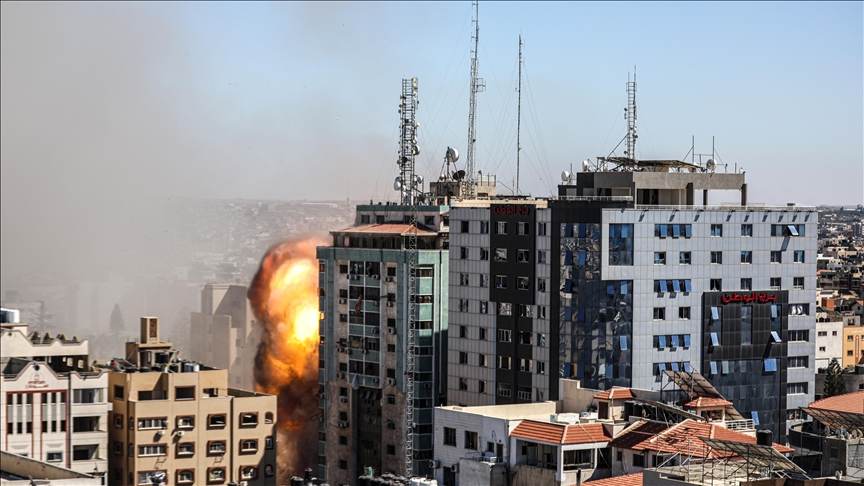 Israel bombed Al-Jazeera media headquarters housed in 12-story Gaza towers and Gaza Refugee Camps. No casualty was reported from the media house since it was evacuated but 10 members of a family died in Refugee camps from Israeli airstrikes.
Israeli military gave the occupants of the Gaza Tower an hour to evacuate and that is why the building was empty when three missiles struck the building and leveled it to the ground. The video of the airstrike was everywhere on social media. The advocates of free Press and journalists vehemently attacked Israel for trying to censor the media's coverage of Israel's inhumane treatment of Palestinians.
The Israeli military claimed that the 12 story building was housing Hamas Military Intelligence but as of now Israel hasn't been able to procure any evidence to prove the presence of the Hamas Military post in Gaza Tower.
On May 21, both Israel and Hamas Agreed to a Ceasefire marking the end of the bloody conflict: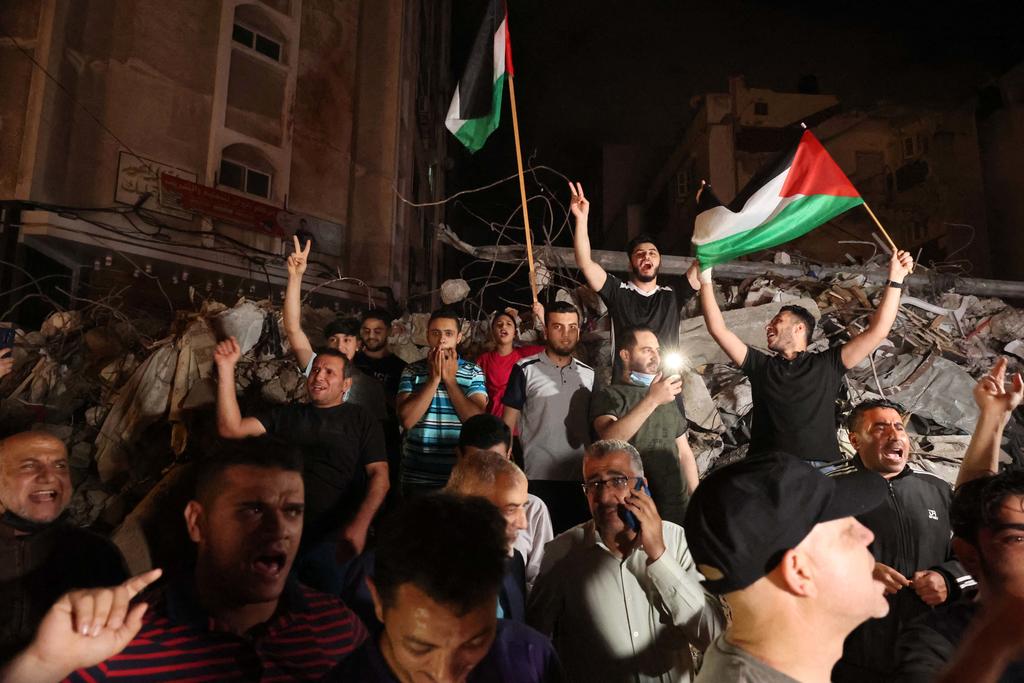 After several international interceptions and reported Behind-the-scenes efforts by countries like Egypt, both parties agreed to a ceasefire which immediately went into effect. The violence, airstrikes, and bloodshed finally ended after 11 days with both Israel and Hamas claiming victory.
About 250 Palestinians died and 2000 were badly wounded and at least 13 Israelis were killed in the 11 days. Also, Gaza sustained millions of dollars of infrastructure damage and 72,000 Palestinians were displaced. It is safe to say that both sides paid a heavy price by jumping into action recklessly and almost starting a civil war.   
The ceasefire may be in place for now but the conflict is far from over. The people of Palestine and the people of Israel deserve to live in peace and harmony. The only solution to the Israel-Palestine conflict is co-existence.
There is also an immediate need for Israel to abolish laws that discriminate against Palestinians and displace them to avoid similar conflicts in the future.
Author: Mehak Sohail