Webinars are employed in a variety of departments and businesses, but at the heart of all of these roles, they are used to boost engagement and participation.
Here's our guide to the very best webinar trends set to take off in 2022.
4 Webinar Trends To Take Off in 2022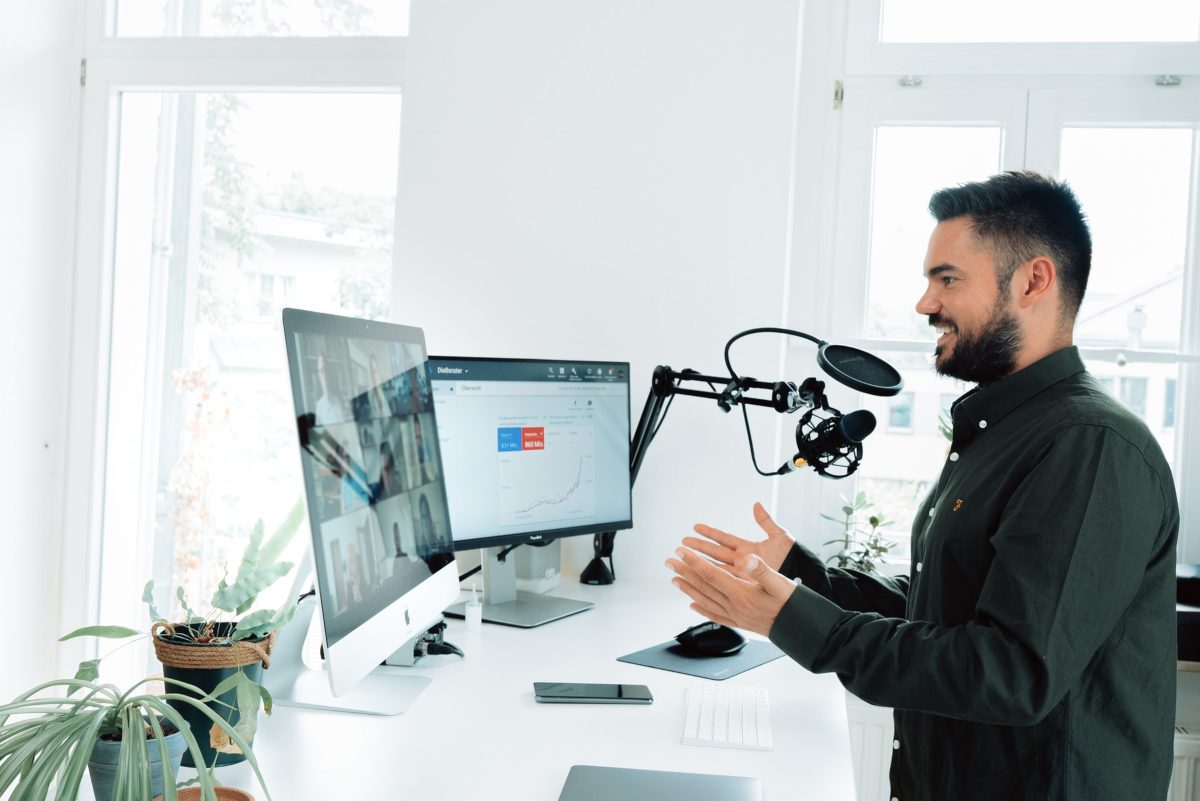 1. Shorter Duration Webinars
According to studies, the ideal length for a webinar is 30 to 40 minutes. So, when it comes to marketing webinars, consider keeping your event reasonably short to this approximate duration, as a lengthier webinar deter potential participants from even joining the event or leaving early.
To convert leads, you don't need to develop a webinar that is full of tons of content and information; instead, focus on what is the most important and relevant to keeping your audience both engaged for a reasonable duration and influenced by your event.
2. Incorporate Live Interaction Features
Live chat engagement, live polls, interactive buttons and other live participant engagement features have transformed the typical 'one person speaks' webinar into a more interactive and dynamic dialogue that draws the audience into the event, not feeling excluded.
Several of the best webinar platforms include interactive features within their video conferencing so participants can interact and engage more easily and in new and innovative ways.
Being able to have all of your attendees engaged throughout in different ways keeps them interested, acknowledged and ensures both them and you are happy with and understand everything that is being said.
You can have a better understanding of how attendees are grasping your webinar and how they feel about everything by incorporating polls and interactive buttons.
3. Pre-Recorded Webinars
Pre-recorded webinars are more engaging than standard video and are simply webinars that have been pre-recorded and then made accessible for distribution. For pre-recorded webinars, automated polls, questions, videos, and other features may be configured, despite them not being recorded and hosted in real time.
Pre-recorded webinars allow presenters to concentrate more on their presentation and enhance their content, as well enable their webinar events to be more interactive as they don't have to focus on speaking or worry as much.
With a pre-recorded webinar, everything can be scheduled and planned ahead of time, allowing speakers to be more calm and focused on their subject throughout their presentations. Furthermore, once the webinar has been recorded, hosts may watch it and edit out any errors or embarrassing situations. Segments that did not go as planned can be re-recorded and re-added to the webinar.
4. Presenter Tools
Aside from slide and file sharing, you may wish to share a streaming video for interaction, and a webinar solution that covers the sorts of video files you employ would be useful. Post-event reports that don't simply provide you stats but also archive user involvement so you can find out who asked you that question and follow up with them personally.
It has become on trend for hosts to make sure that recordings capture and record everything within a webinar, from participant chats to shared videos, so that consumers who watch your pre-recorded webinar have the same engaging experience that attendees endured throughout the live event.
Read Also:
Author: Edwin Owusu Peprah