Social media platforms have become very common in the twenty-first century, where everyone is going strong on the internet. YouTube is considered one of the most powerful social platforms for sharing videos or advertising. The most emerging platform is accessible from any part of the world and used by millions of users.
Forbes also reported that YouTube remains the dominant social media platform where people share their videos and indulge in a race to get maximum subscribers. Do you know about which are most subscribed YouTube channels and what qualities should be in it?
Well, it has become a very fierce competition for everyone. There are millions of channels on YouTube; however, we are going to write about the list of the most Subscribed YouTube channels.
Let's see the list of the most viewed YouTube channels; you can learn from them and make their own content. Let's start with it.
12 Most Subscribed YouTube Channels 2023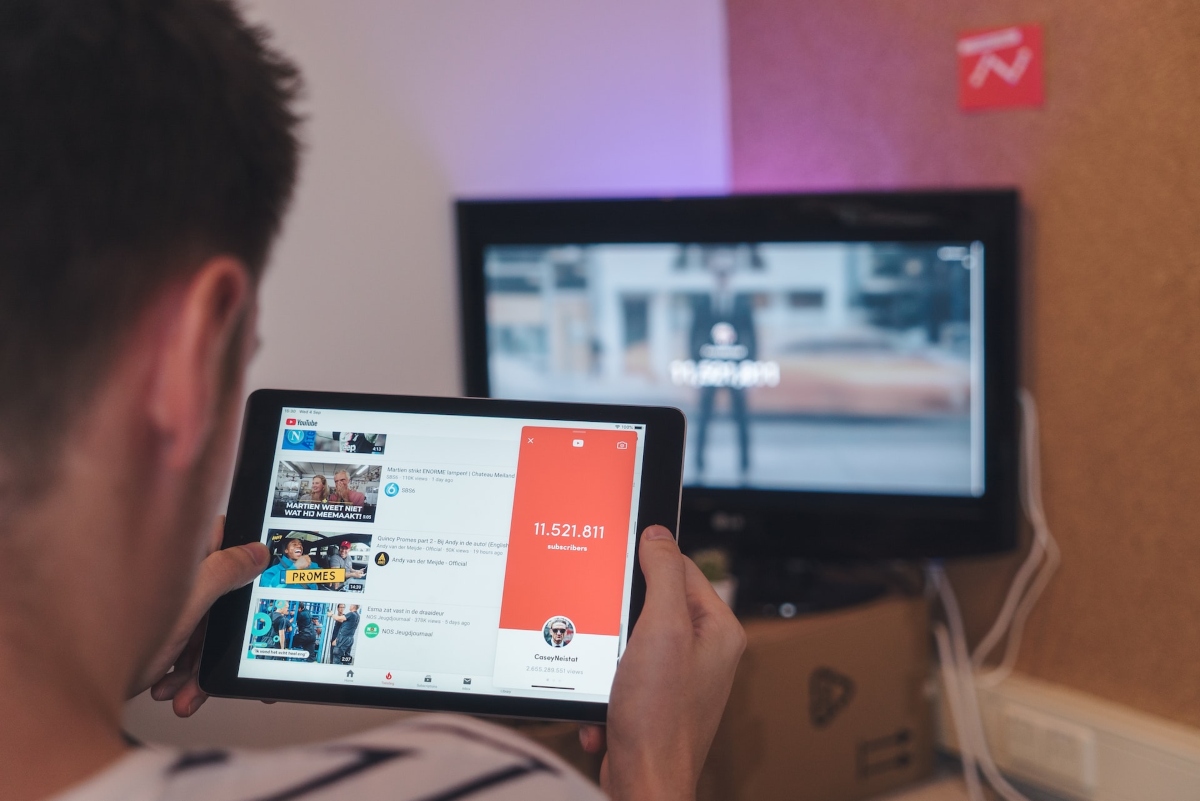 1. T Series – 231 million
PewDiePie was the most followed YouTube channel. But the T series came and ranked at the top. T series is an Indian music record label and film production company. Gulshan Kumar is the owner of the company.
The T series channel has many videos, trailers, and film clips. The channel has 231 million subscribers. Now let's see how the T series maintains its place on the top spot.
2. Cocomelon – 150 million
An American YouTube channel that streams the media show acquired by British company Moonbug Entertainment. This channel also shows how much young kids love to watch YouTube videos. This platform became an easy way to entertain the kids.
However, the interesting thing is that the channel has nursery rhymes in 3D form and original children's songs. The channel has almost 150 million subscribers.
3. Sony Entertainment Television India – 149 million
SET is an Indian general entertainment pay television channel. It was launched o 30th September 1995 and is owned by Culver Max. the channel has 149 million subscribers, where you can see the full episode of TV shows, teaser trailers, and episode clips.
4. Mr. Beast – 124 million
Do you know who Mr. Beast is? The American YouTuber personality Jimmy Donaldson is best known as Mr. Beast. His channel became one of the most subscribed Youtube channels, with 124 million subscribers.
His early videos went viral in 2012 and then were top in 2020. Now he has become one of the most subscribed Youtuber models, earning millions of dollars.
5. PewDie Pie – 111million
The next most viewed YouTube channel in our list is PewDiePie. It runs by Youtuber Felix Arvid Ulf Kjellberg. Everyone knows about his rivalry with another channel, T series, which has become the most subscribed YouTube channel in 2023.
PewDiePie focuses on gaming, live streaming, vlogging, and collaborations with other YouTubers. No, Pewdiepie has 111 million subscribers and 28.8 billion viewers.
Read Also: What is the PewDiePie's Net worth in 2023?
6. Kids Diana Show – 106 million
A huge popular kids' YouTube channel named Kid Diana Show focused on a girl named Diana. She is a Ukrainian YouTuber who makes videos with her brother Roma and her parents. The channel tells about her life.
Most videos are about toy unboxing, challenges, trip,s and other children's activities. The channel has become the sixth most-watched YouTube channel with 106 million subscribers.
7. Like Nastya – 102 million
Like Nastya is the most subscribed Russian Federation channel, which features Like Nastya and her parents. They recreate scenes from tv shows, singing songs, nursery rhymes, and trips.
This channel has almost 102 million subscribers and owns another with 15 million subscribers. Most videos are posted related to trips for amusement and activity perks.
8. WWE – 92.4 million
World Wrestling Entertainment is the 8th most subscribed YouTube channel related to sports. There are almost 92.3 million subscribers from all around the world.
The channel posts regarding recent matches, full matches, and footage from their archives from interviews and classic fights.
9. Vlad and Niki – 91.4 million
Vlad and Niki is another most-watched channel in our list that features two brothers. They upload videos of playing and engaging in children's activities. The channel has been working since 2018. There are almost 91.4 million subscribers.
10. Zee Music Company – 91 million
Zee Music Company is an Indian channel that makes content music videos from movies and television shows. It has 91 million subscribers. Zee company carries these business activities from New Delhi and captured market share in Bollywood music.
11. Blackpink -83.4 million
A K-pop subscriber introduced Blackpink, which is the biggest K-pop. Four girls, Jisoo, Jennie, Lisa, and Rose, are included in these Korean girl groups. They almost posted videos regarding music videos, general video content, and interviews about the band and got 83.4 million subscribers.
12. Goldmines – 80 million
Last but not least on our list is the Goldmines Hindi channel, which showcases songs, comedy, and movies. The channel launched in January 2021 and now has over 80 million subscribers.
Bottom Line
Well, YouTube supports engaged and powerful content instead of Bogus. Therefore YouTube is also improving its services to avoid dumb mistakes. There is a report of YouTube revenue and usage statistics for 2022, and in this report, you can see Mr. beast was the most subscribed YouTube channel and generated $54 million in 2021.
Read Also:
Most Liked YouTube Videos in 2023
Most Liked Instagram Posts